While randomly browsing PIC's photography website I stumbled upon the pictures linked below which seem to show a small part of the story behind the Closes Vol. 1 cover.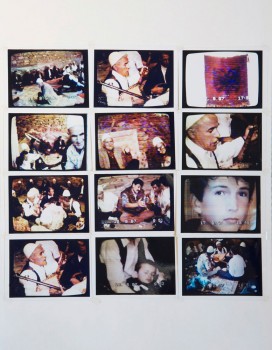 1. If you notice in the artwork itself there is a time-stamp that points to 16, 17 and 18 August 1997. 1997 is the year in which on the old Boards of Canada site was stated this release was re-pressed on CD. This could mean the artwork on the original 1992 cassette release was totally different then on the re-press.
2. The man from
this picture
could be the on who appears in most of the pictures in the artwork. If somebody could translate the text, it could also help us learn something new.
3. The fact itself that PIC put the artwork us could mean the brothers let him do so because a possible release of either the "Bocset" or Closes Vol. 1 itself could be around the corner, but the possibility of this being the case is highly unlikely.
http://www.peteriaincampbell.co.uk/wp/? ... nd-in-song
(Source)
https://imgur.com/a/gT2ir
(Re-host of said pictures in case they get taken down)