Hey Twoism... Long time poster, have contributed to numerous community compilation efforts. Now I'm pleased to present to you my debut EP - 'Adapteras':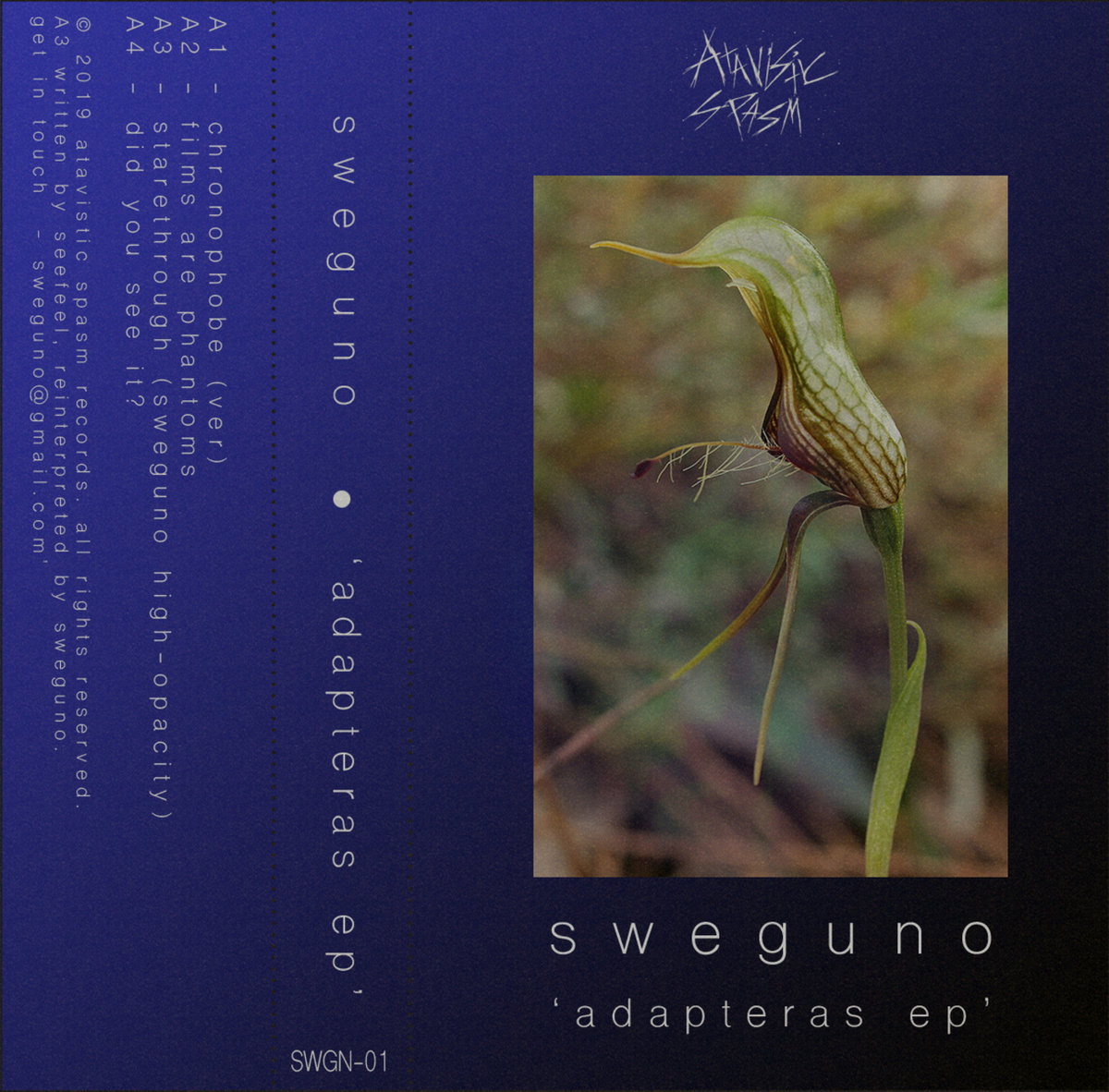 4 tracks of material that I think will resonate with you all! There're fast moments, slow moments, emotional bipolarity, even a harsh noise section! I crammed it ALL in just for you!
Here is the first track 'Chronophobe (Ver)', my attempt at making a 'Power-Enya' piece! I think it succeeds! Linked on YouTube since I am not sure if it is possible to embed the Bandcamp player here:
Adapteras EP is available to you as a digital download and as a cassette of which there are 50 copies! They sound great:
How can you resist?
...
You cannot and should not even attempt to resist! Grab it here >>>
https://atavisticspasmrecords.bandcamp.com/album/adapteras-ep
<<<
P.S. - I am joining SEEFEEL on their November US tour as an opening act at select dates and will be selling cassettes at the shows I open at which include the following:
Santa Ana - Nov 1st -
https://bit.ly/2MXaiRn
San Francisco - Nov 5th -
https://bit.ly/2JspMdG
Portland - Nov 7th -
https://bit.ly/2qUaM29
Seattle - Nov 8th -
https://bit.ly/2WjXQhD
Vancouver - Nov 9th -
https://bit.ly/348jnfD
Brooklyn (possibly) - Nov 14th -
https://bit.ly/2BSmYSY